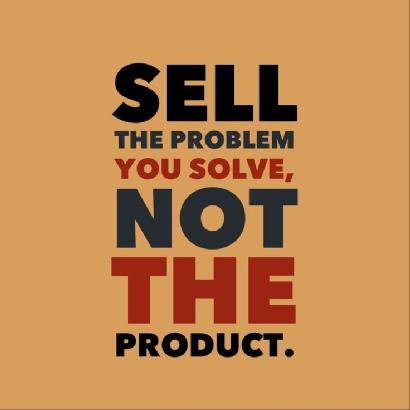 Joe and Monica have a small business serving seniors. Mostly, they deal with families who are concerned about the care that their loved ones need.
Joe would be taking part in a presentation at a meeting of a group of healthcare professionals who could turn out to be solid referral partners. He and Monica were given a 30 second spot where they could play a video message about their business, so they contacted me for help.
I knew that a 30 second piece would have to be as compelling as possible.
I've written thousands of these kind of messages during my radio career. A 30 second spot is one of the hardest projects to write, because of the short amount of time you have to capture someone's attention and hold it without them getting bored. #0 seconds to establish an emotional connection and try to trigger that buying signal.
Joe and Monica sent me a video that was done by another one of their franchise partners. The man was standing in his backyard spouting off features and benefits. "Could we just do something like that?", they asked.
"NO",I exclaimed. "It's trite, and it says nothing about THE CUSTOMER. It's just a list of services you offer."
In the next half hour, I talked with them, asked questions about why they chose that business, and the kinds of customers they were hoping to connect with. It became apparent that both had had the experience of trying to find care for their family members in the past. They told me about their frustrations with that experience.
"The thing is," Monica said, "nobody ever tells you how to take care of your parents or grandparents."
"THAT'S IT", I said with a smile, "That's your opening statement"
We built a script on that to show their passion for what they do and why they do it. Then we shot the video at their kitchen table, because that was where they most often met with clients. In post-production, I added some B-roll of seniors in different situations.
The final version was a hit at the presentation, and they can now use it on their social channels as well.
–That's a wrap.
Ron Harper is the founder of Videos On Your Website, a Cincinnati digital marketing firm specializing in video web content for businesses. Get a FREE Video Buying Guide at Videos ON Your Website – Cincinnati and Dayton Video Production Guide.