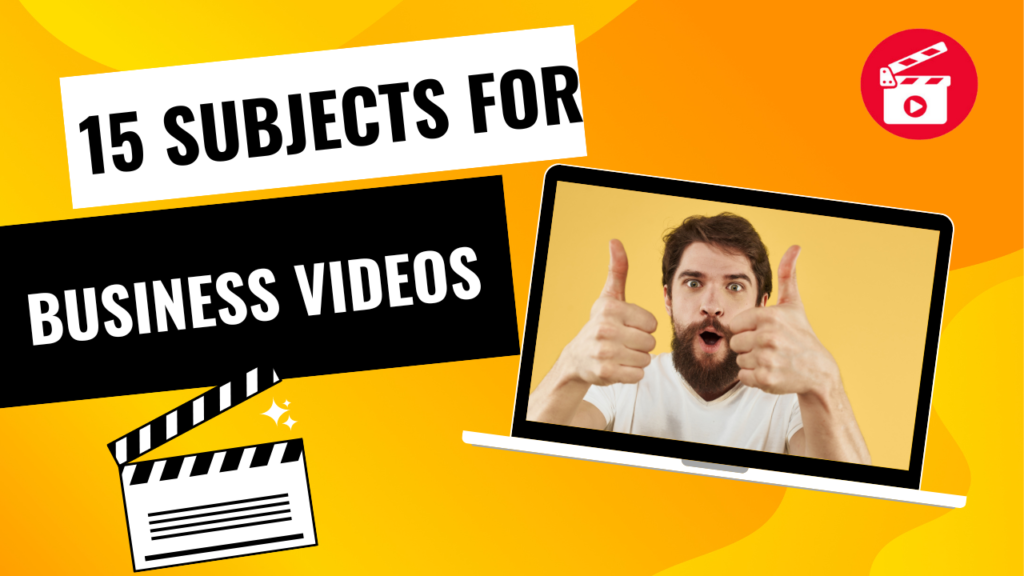 Here are 15 proven subjects for a business video:
1. Product videos show your product or service in action and explain how it works.
2. Explainer videos explain complex concepts or products in a clear and concise way.
3. Onboarding videos help new employees learn the ropes and get up to speed quickly.
4. Testimonial videos feature customers or clients talking about how your product or service has helped them.
5. Employee spotlight videos introduce your team members and show off their skills and personalities.
6. Behind-the-scenes videos take viewers behind the scenes of your business and show them what it's like to work there.
7. Company culture videos showcase your company's unique culture and values.
8. Product launches announce new products or services to your customers and followers.
9. Customer success stories share how your product or service has helped customers achieve their goals.
10. How-to videos show viewers how to do something related to your business.
11. Interviews with industry experts or thought leaders can provide valuable insights and information.
12. Panel discussions can be a great way to get different perspectives on a topic.
13. Conference presentations can help you share your expertise with a wider audience.
14. Virtual summits can be a great way to connect with other professionals in your field.
15. Live streams can be used to answer questions, provide updates, or simply connect with your audience.
These are just a few ideas to get you started. The most important thing is to choose a subject that is relevant to your business and that you think your audience will find interesting. We can provide even more ideas custom targeted to YOUR business.
–that's a wrap!
Ron Harper is the founder of Videos On Your Website, a Cincinnati digital marketing firm specializing in video web content for businesses. Get a FREE Video Buying Guide at Videos ON Your Website – Cincinnati and Dayton Video Production Guide.